How To Choose Your Blogging Niche?
If you want to be an entrepreneur in 2022, The easiest way is to start blogging with the correct niche. There you can be confused in selecting a good niche, Here we are to help you. In this post we will discuss how to choose your blogging niche? that perfectly suits you.
How To Choose Your Blogging Niche?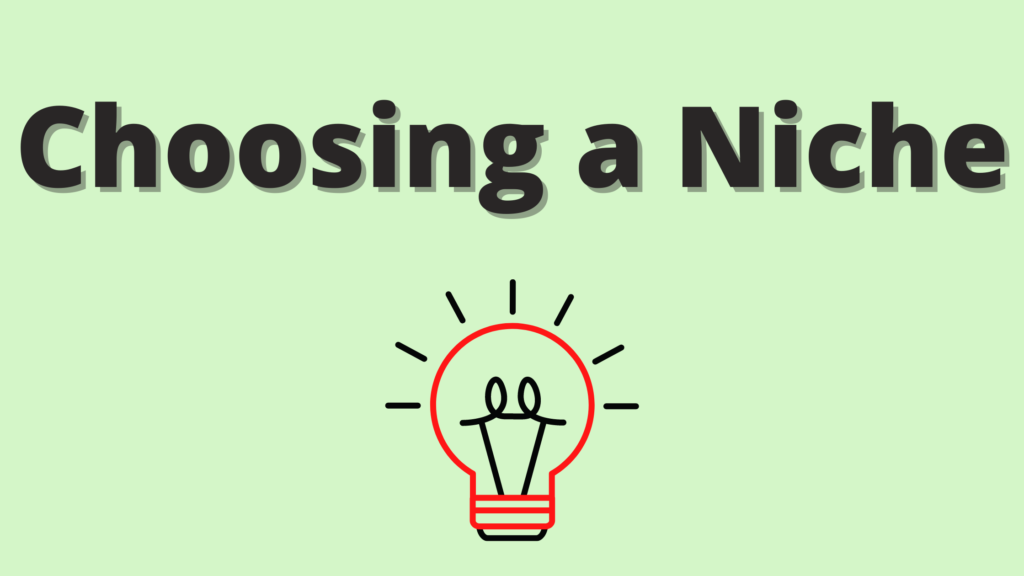 What is a Blogging Niche?
A blogging niche is a category that you consider or focus on to publish your content. It can be defined as a major topic under which all your content or posts come.
For Example, if you planned to post something about the daily activities that you do, This may come under the Lifestyle Blog. Other blogging niches are Health-related blogs, Food recipes, Fitness, Technology, Educational blogs, Pet training and etc.
How to Choose?
When selecting a niche you must be concerned about what you are good at, Everyone has a skill within them. We have to analyze ourselves to know which suits us the most. Some may be good at bodybuilding or fitness, some may be pet lovers, and housewives can start parenting blogs that advise how to take care of their children.
When choosing a blogging niche, there are a few things to keep in mind. The first is to think about what you're passionate about. Once you know what you want to write about, the next step is to search for related topics. This can be done by using Google or a blog search engine. After finding a few related blogs, you can start to develop a list of topics that you would like to write about.
Once you have a list of topics, the next step is to find a niche that is relevant to your interests. This is where some research will be necessary. You need to find out what other bloggers in your niche are writing about.
There is no restriction on the topic to start blogging. You can start any kind of niche to start, explore and earn money through Adsense monetization.
Factors that you should focus on before starting a niche website
Are you interested in the selected blogging niche.
Can you create a good number of posts from the nich.
Are you love to learn things about the niche.
Visualize and brainstorm the content ideas.
Some trending Niche
There are a few trending niches for kids, teenagers, and elders that are popular right now. Some of them are :
Technology – Every individual is interested in the latest gadgets and gizmos. Whether it's a new video game or the latest must-have app, they want to be the first to know about it.
Social Media – Everyone spends more and more time on social media sites like Facebook, Twitter, and Instagram. They love to stay connected with their friends and share what's going on in their lives.
Fashion – Young teenagers are always keeping up with the latest fashion trends. They want to look their best and be seen in the latest styles.
Sports – Sports can entertain all. They love to watch their favorite teams and players, and they may even participate in sports themselves.
Music – Everyone loves music. They enjoy listening to their favorite songs and bands, and they may even.
Conclusion
In this modern era, every field is growing very fastly. So we have to think wisely and just pick up a niche that we are passionate about. if we select a niche that we are interested in, we will never get bored with creating valuable content and we will never stop learning about a related niche.
Easily we can earn money if we focus on delivering good quality content. so without further delay start your Niche website. Just Click Here to get the Basic Guide on Blogging.