Best Free Blogging Platforms for Beginners
Free Blogging Platform to be a content creator with less effort, no investment and no technical background. Read more to know more.
From Epartnerism we are trying our best to educate about Blogging, from this you can be Entrepreneurs, Content creators, Social media marketers, Influencers, etc in the future.
Interested in blogging and struggling with investing. Don't worry anyone can start blogging with these free platforms. Just read the instructions and start writing your first blog posts. Below are some verified platforms especially for beginners.
1. WordPress (https://wordpress.org)
WordPress is a highly recommended platform for creating blog posts for beginners. It is very user-friendly, clear interface, has easy navigation bars, etc. If you are planning to start a personal blog as a long-term project, then this fits your requirement.
Here, we can customize our website with our designs and colors. Without any experience, we can start here. Personally, for me, it is very easy to handle this platform because of its well-designed interface.
2. Blogger (https://www.blogger.com)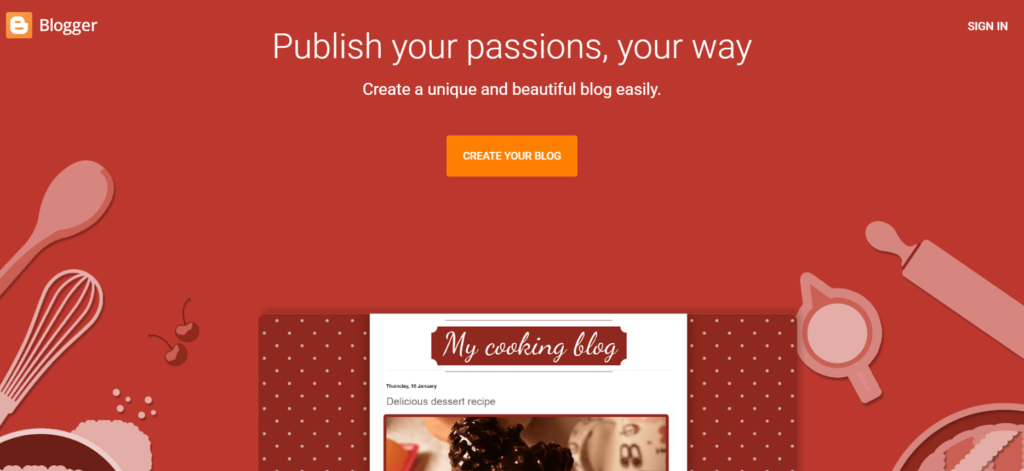 Blogger is a free blogging platform by Google. It perfectly suits Personal blogging purposes. You can simply create an account or else you can sign in with your Google account.
You can create stunning posts with great pre-designed templates offered by Blogger for totally free. Consistency or dedicated work can bring more traffic to your quality content. Also, many affiliate marketers are still great users of Blogger. Don't wait to test this free blogging platform.
3. Medium (https://medium.com)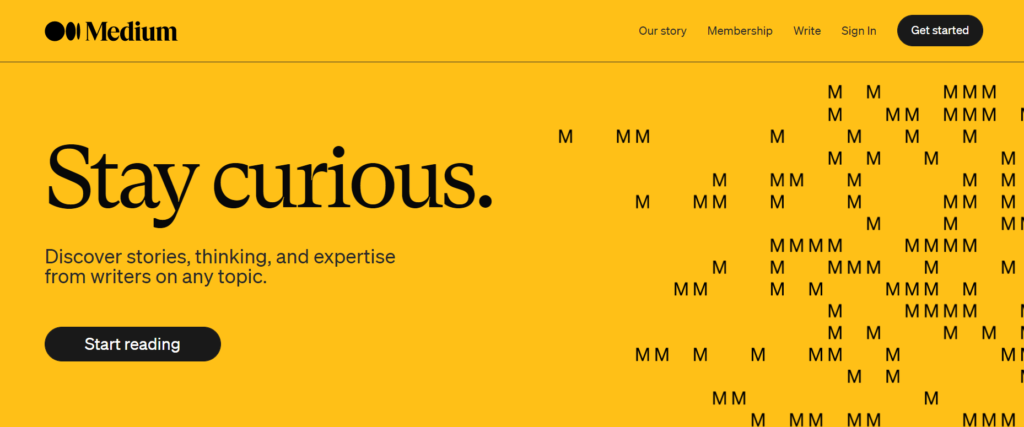 Medium is a great knowledge-sharing platform that acts as a free blogging platform. In Medium you can notice a variety of content that has been published so far. You can pick any kind of niche to build a huge amount of audience. I can help you to pick up a niche that suits you.
Easily with a medium account can post your content that will reach many audiences, because Medium has already built their fans nearly up to 60 million.
4. Tumblr (https://www.tumblr.com)
Tumblr is another great free blogging platform to build your blogging website. Just create an account and start posting your creative content to build up your audience in an effortless way.
There are different types of formats for a variety of content, you can post your customized piece of blogs with your affiliate links with eye-catching images and graphics.
5. Wix (https://www.wix.com)
Wix is a free website builder that you can handle easily with the drag and drop option. It can edit totally with a front-end method, so anyone can easily start editing with only content knowledge.
This is great because any person without a technical background can succeed in creating blog posts through Wix. Here we can customize our web pages according to our website. We can create a personal blog site, eCommerce site, portfolio sites, magazine or news site, etc.
Conclusion
If you dare to start a blogging website, you can start from zero without any investment. There are many best free blogging platforms for beginners. Here I have mentioned some of the free blogging platforms such as WordPress, Blogger, medium, Tumblr, and Wix.
Don't wait for a great start, Be prepared with these free platforms to launch your brand new website with good content quality to increase your followers or audience.