What is Keyword Research ?
Keyword research is most important for the content creation purpose. Here we search popular search terms over the engines like Google to rank our blog post on the internet. After finding the key terms, include them strategically in your content. Keyword research is basic to SEO( Search Engine Optimization).
What are some of the most important keyword research factors to consider when writing a blog post?
Monthly Search Volume (MSV)
When doing Keyword research, one must think about search volume. Monthly Search Volume can be defined as how many times a particular search query is entered into the search engine in a month. So, when researching we have to select the keywords which have a high MSV to rank our post most popular among internet users.
Paid Competition
Keyword competition is a difficulty in ranking a keyword among competitors who are publishing their content in the same niche. We can win the competition by paying some money in selecting keywords. Also, we can choose fewer competition keywords and this will help us to optimize our blog post.
CPC
CPC stands for Cost Per Click, when selecting the right keyword be concerned about CPC. You can rank your website when you select high CPC keywords related to your niche.
What are some of the best keyword research tools?
Here are few popular tools which we can use to research our keywords to rank higher on the internet.
Semrush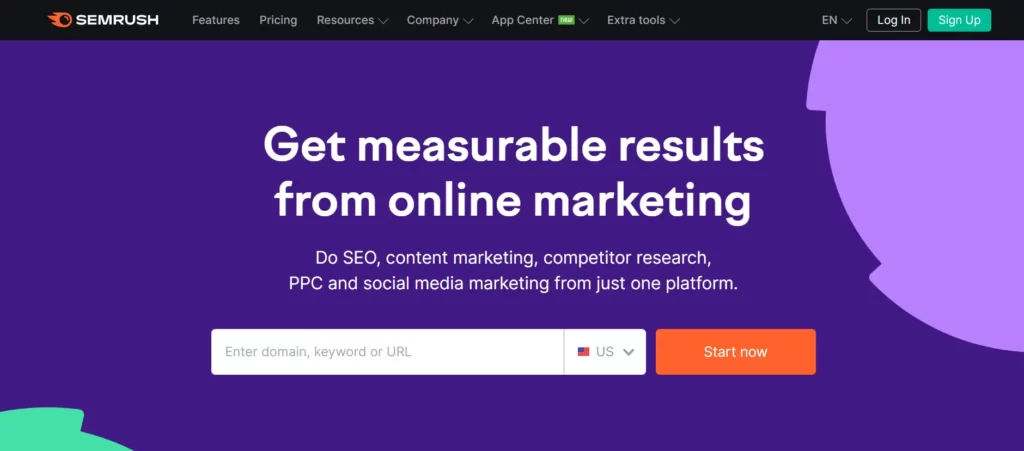 Semrush is a great tool for keyword research that will do the research and tracks the strategy which is conducted by the competitors. You can generate your report with SEO audits. I recommend Semrush for beginners as well. Click here and give it a try.
Google Search Console
Google Search Console is a service provided by Google. This service index our website by optimizing and searching queries. It is great to support by Google, Here is the link.
Moz Keyword Explorer
Keyword Explorer is a simple and easy tool to handle. This is a user-friendly service where we can do our research quickly.
How can you use keyword research to improve your blog post's SEO?
Keyword research is the first step of SEO (Search Engine Optimization). Every post or article on the internet needs SEO to rank higher. So as mentioned if we miss the first step it will not give the exact traffic that we have already planned to get.
By focusing on keywords we can easily rank our piece of content as unique also doing this research will help us to know our competitor and their focus keywords too. If we practice getting the right keyword then 70% of the SEO will be resolved.
Conclusion
As mentioned Keyword research is playing a major role in SEO. After knowing the importance, be aware of conducting the research by easy tools that have already been mentioned above. In every niche there is competition, and we have to understand the strategy of our competitors to plan better. Still have no idea about Blogging vs Youtube, Just see which is best.