Best Web Hosting Services for Blogging
What is Web Hosting ?
Web hosting can be defined as a service that allows individuals and businesses to share a single space on the web. Through this web hosting users can access their websites from anywhere in the world. In other words, web hosting is the technical infrastructure that lets you create, host, and manage your website.
How to Choose your hosting providers?
There are lots of different hosting providers available on the market today. Each has its features and prices. When choosing a web host, it's important to evaluate your needs and preferences. Key points to think about before acting:
Purpose – Know your purpose for the hosting providers
Features – List down the features that you prefer for your website
Storage – Plan your storage, with the time period
Speed – Analyze your speed for quick functions
Country – Fix your audience with the hosting providers
Budget – Think how much you can afford
Best known web hoisting providers
1. Bluehost (https://www.bluehost.com)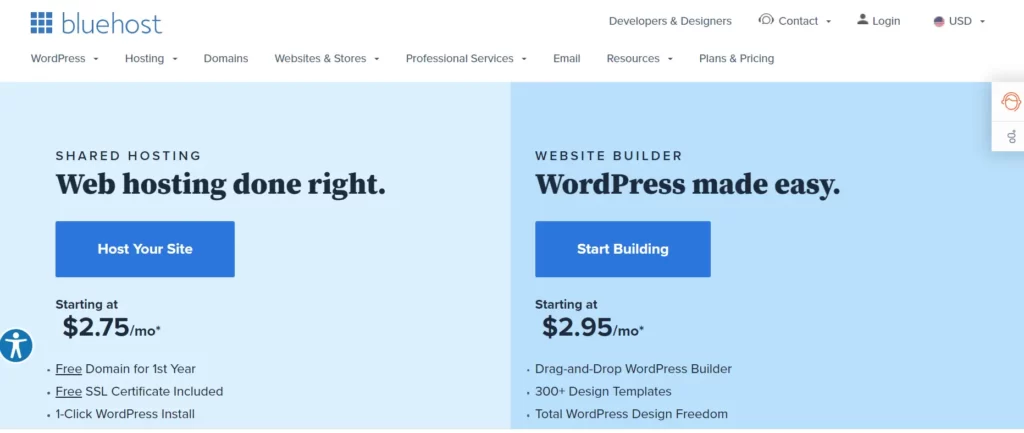 Bluehost is one of the most popular web hosting companies. They offer a wide variety of hosting plans and features which fit anyone looking for a hosting provider. Their service is excellent, and they offer a wide variety of add-ons and tools to make your online presence more efficient. Bluehost is a reliable and affordable host that is sure to meet your needs.
2. Hostinger (https://www.hostinger.com)
Hostinger is a global hosting company that offers a wide range of hosting plans, including shared, VPS, and dedicated servers. Hostinger also has a wide range of features, including cPanel, unlimited storage, and a secure, global network. Hostinger also offers a variety of add-ons, including unlimited bandwidth and data, private domains, and managed security.
3. GoDaddy (https://www.godaddy.com)
GoDaddy offers a wide range of services, including domain name registration, web hosting, and email services. They provide great customer support. Whether you're a beginner or an experienced web user, GoDaddy fits both. Mainly their prices are competitive. So if you're looking for a great domain name or supportive web hosting service, give GoDaddy a try.
4. HostGator (https://www.hostgator.com)
Hostgator is another web hosting company that provides a wide range of hosting services. Their services include a range of web hosting plans and domain registration. They offer a wide range of features and tools, including a free domain name and free unlimited storage. They also offer a variety of security features, including a host of security tools and 24/7 support. Hostgator is a reliable and affordable web hosting company.
5. SiteGround (https://www.siteground.com)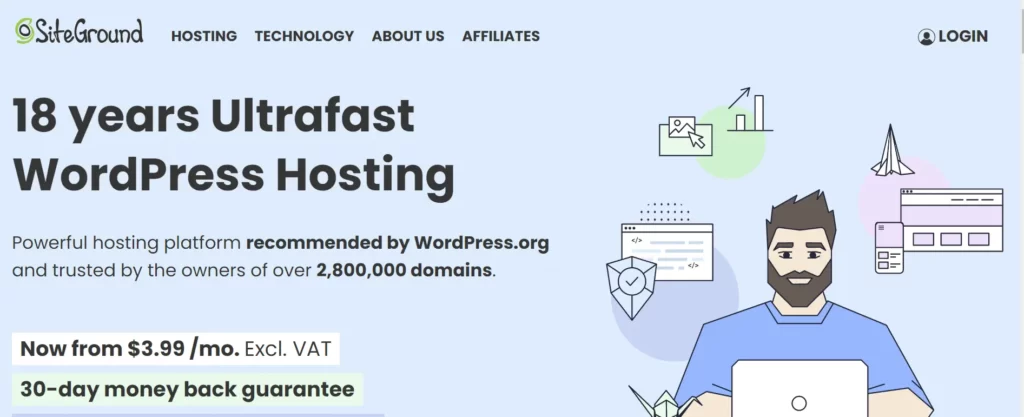 SiteGround is a cloud-based hosting service provider. It offers a range of services, such as shared, reseller, and managed hosting, domain registration, and SSL certificates. SiteGround also offers a range of features, such as a cPanel control panel, automated backup and restore, and a free domain name. SiteGround also has a helpful support team that is available 24/7.
Conclusion
When choosing a web hosting service, it is important to consider your needs and what type of hosting service is best for you. There are many different hosting services are mentioned above. The best web hosting can provide effective functionality to your website. If you are new to blogging and want to start with free platforms click here.